BioTech USA has been on the market since 1999 offering high quality food supplements, among them a wide range of protein powders, pre-workout formulas, products related to stamina building, dietary products and over 40 vitamin products with a high content of active ingredients.
Our company now has a product variation consisting of over 600 products that we are continuously improving through development and innovation based on consumer feedback. We make sure that our product portfolio includes gluten- and lactose-free products, and we offer an alternative for vegans as well. The flagship of our protein product range, Iso Whey Zero, is produced and distributed by BioTechUSA. 

Our over 500 employees and 130 franchise stores – in France, Italy, Germany, Austria, Slovakia and Hungary – and a distribution network that covers about 70 countries make BioTechUSA one of the largest and most dynamically growing dietary supplement manufacturers for sports purpose.
BioTech USA Iso Whey Zero 2.27kg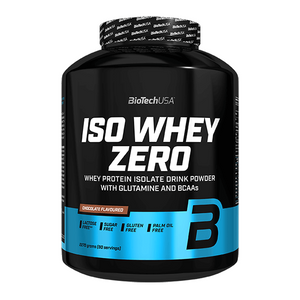 BioTech USA Iso Whey Zero 908g